The benefits of in-house product development through contract medical device manufacturing with Lighthouse Imaging
Lighthouse Imaging has medical device manufacturing expertise. Whether your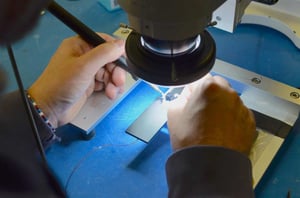 optical medical device is in the concept phase or late development
stage, our team makes sure that the transition to manufacturing will b
e swift and efficient.
Lighthouse also provides all the
regulatory expertise to help you through all of the quality assurance and regulatory processes.
Our FDA registered facility has been designed to take our customers' concepts to high volume manufacturing. Our optics laboratory includes a complete optical assembly area, fiber optics fabrication facility and prototype machine shop.
Working with Lighthouse Imaging ensure that your product will be designed with the end goal of manufacturing in mind. We are determined to bring your product to the market. Here are a few highlights about our facility:
ISO 9001/13485 Certified
FDA registered medical device manufacturer
Three clean rooms on site for assembly and testing
Capability to design and manufacture Class I, II, and III devices
Contact a member of the Lighthouse Imaging team by calling 207-893-8233 or emailing sales@lighthouseoptics.com.